We acknowledge the fact that the advanced complexity of Silkmark, Woolmark and Agmark in recent years involves a varied and often highly complex set of actions in the provision of legal assistance and thus our attorneys join forces to combine expertise and knowledge from various fields such as banking, structured finance, civil and tax planning. We are also able to assist our clients with their trademarks problems and patents, copyright, trust and business law issues. Our team is one of the leaders in this, boasting contribution in some of the most significant and exciting transactions of those years and we continue to act in numerous legal situations advising on the acquisition, development and filling of private and business patents and copyrights, Our core values describes our daily operations and our team's vision and mission. By faithfully following these basic principles, we are able to provide our clients with individually crafted solutions.
Our international approach in every aspect is what leads us straight into the near future. Our firm's top importance in all sector of our professional activity is our commitment to our esteem client's requirements. This commitment translates as a dedication to global legal practice consistent with the highest professional and ethical standards which is reflected in our strong partnerships through our satisfied acquaintances and clients.
This devotion makes Kamal V. Verma & Associates a better law firm, a better employer and a better corporate citizen. Our in-depth knowledge in this field helps us to understand our client in the best possible way; we have particular expertise in trademark laws, in connection to both local and international individuals and trustees. We advise on all aspects of governance, succession and planning. Our well-established legal practice has been a prominent player in the industry for many years and we commit us to continue in the latest developments in the market.
Rating & Feedback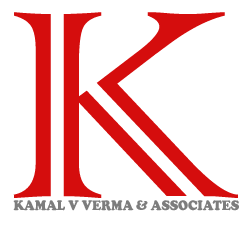 Service Type
Silkmark, Woolmark & Agmark Services
Legal Service Provider
Kamal V. Verma & Associates
,
THX – 48, Ward No. 2A
,
Adipur
,
Kutch ( Gujarat )
-
370205
,
Telephone No.+91-9426977365
Area