When Your Rights Matter, Hire The Right Lawyer... ADV. KAMAL V VERMA.
ABOUT US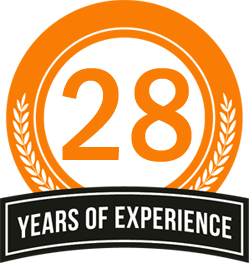 All the members at Kamal V. Verma & Associates share a common vision of offering quality legal work to its clients at the highest standard. The professional associated with our firm bring their enthusiasm and passion for their practice to each and every client who has involved their services. Our creative and innovative ways in addressing clients' legal issues helps them in resolving complicated legal problems. The members always focus thoroughly on their clients' specific needs by choosing the most practical and intelligent solutions to their legal challenges, done through efficient and economically sound processes. Moreover, the firm as a legal assistant always desires to develop a deep and meaningful attorney-client relationship to empower them to serve their clients in the most efficient way. We take pride in our ability to provide excellent legal services, with the personal touch that only few firms can provide. We believe that developing close relationships and with the worries of our clients and their businesses will permit us to provide them with the best guidance possible.
Kamal V. Verma & Associates has a team composed of counsellors, arbitrators, litigators, tax consultants, certified public accountants, paralegals and legal secretaries. The Firm is keen and passionate in elevating the standard for client care as its lawyers dedicate their knowledge and capabilities into a common pool to attain the best judgement possible for the client. Kamal V. Verma & Associates is a full service law firm, which offers its clients varieties of legal services. The members possess in-depth knowledge of legal practice in dedicated fields.  These practice domains include all areas of government procurement, banking, finance and securities, corporate and commercial law, family law, insurance, Shipping and Maritime, Intellectual Property, Real Estate, Corporate & Banking matters and other legal issues. With 20 years of glorious professional experience, we are based at the Port of Kandla (West Coast of India).
PRACTICE AREA
India & Worldwide Registration, Renewal & Restoration of Trademarks, Patents, Designs & Copyrights.
Intellectual Property matters including litigation work, Geographical  Indications.
Real Estate, Property matters & Title Clearance.
Civil  litigation & court matters.
Protection & Defense of Shipowners, Charterers & P & I  clubs.
Banking & Insolvency proceedings.
Arrest & Bail of Vessels, Admiralty & Vice-Admiralty matters, Maritime laws.
Commercial cases.
Registration & Renewal of Silkmark, Woolmark, Agmark  & Qualitymark.
Incorporation & Registration of Partnerships firms, LLP, companies, Trusts.
Liasioning with government authorities.
Energy, Infrastructure & Telecommunications.
Shipping Insurance  & Transport.
KAMAL V VERMA / ATTORNEY & FOUNDER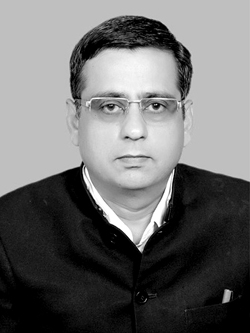 Having experienced for over 28 years to support prestigious companies and high-net-worth individuals, Mr. Kamal V Verma have developed an entirely client focused practice, fulfilling diversified objectives and expectations. Mr. Kamal V Verma has developed a legal team which has been complimented by its clients for working ethically, effectively and dedicatedly and has honorably been characterized as "problem solver".
Mr. Kamal V Verma has developed strong international relationships with leading organizations and legal associations around the globe. His firm invests in maintaining these partnerships to ensure that will immediately support the clients' cross border needs, with a trustworthy and highly dependable legal team. Having expertise in different areas internationally yet maintaining a client friendly attitude helped him to reach the highest position in his professional field. Mr. Verma has successfully developed a strong association all over the world in order to secure the success of all of his projects. One thing that really matters for the firm is to reach to solutions that will be beneficial on the long term. His firm ensures that any personal matters are treated with professionalism, responsibility and confidentiality.
Moreover, Mr. Verma has always taken the protection of the environment seriously and considers it the vital responsibility to promote the building of a sustainable future. The Firm has adopted environmentally friendly initiatives by organizing our various projects, limiting the consumption of natural resources, conserving energy and recycling. The firm has a strong unity in a supportive working environment and collaborating with the best professional advisors to handle more effectively the clients' needs. "We Act Local, We Think Global" this is what the firm believes and strongly hopes in a multinational legal future. The clientele of the firm is the result of that international approach. Mr. Verma is firmly committed to the core values, clients, team members, and the communities in which he live and serves.
Contact Verma Law Firm By Filling Below Details.
CONTACT US
OUR OFFICE
Kamal V. Verma & Associates
THX – 48, Ward No. 2A,
Adipur, District – Kutch, Pincode : 370205
Gujarat (India)
CONTACT US
Phone :- +91-846 973 8435
Phone :- +91-988 745 9557
Phone :- +91- 9426977365
Tel. & Fax : 02836-262010


[email protected]




[email protected]
The Kamal V Verma Law Firm Renowned in (Adipur) Gujarat by its Name and Popular in Search as - Leading Law Firm in Adipur Gujarat - Best Lawyers in Gujarat - Advocates in Ahmedabad - Best Lawyers in India - Top Attorney in Gujarat ( Gandhidham ).
I think, You are looking for Renowned Law Firm Gujarat Or Legal Attorney Services For Kandla Port in India Or Maritime Lawyers Consultants to solve your issue. NO WORRY at all, You are at Right place. Just Contact Us.