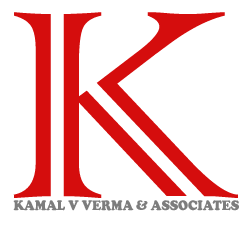 Established in 1994 and based at the Port of Kandla (Deendayal Port Trust) (West Coast of India). We are a reputable, strong and experienced Law firm handling various fields like Shipping and Maritime, Intellectual Property, Real Estate, Corporate & Banking matters and other legal issues for our clients throughout the globe.
Our exposure in fields viz; Legal assistance and representation in various courts, Tribunals, Government and several other related authorities on crucial issues like Shipping, Admiralty & Maritime, Intellectual property, Trademarks, Copyrights, Real Estate and infrastructure, property rights, Port and Custom related legal issues, Intellectual property laws, Fuel and Energy (Atomic, Petroleum and Natural Gas) Succession and other legal issues including Vetting of legal contracts and Transactions.
We have a team of experienced and dedicated lawyers dealing with various spectrum of legal matters for our esteem clients.
Our mission is to reach the mass and assist them to deal with the complex legal matters and find justice with our expert legal submissions. Our association with various banking sectors, international organizations, and Government authorities help us to guide our client to resolve related issues in a professional way.
We also undertake liaison with authorities, compliance of statutory legal formalities and drafting and vetting of deeds or documents.
Our team has diverse background on various fields like labor, employment, property, shipping and maritime, corporate and general litigations and advocacy. We have the experience you can rely on and we believe as your legal representative strive to achieve professional excellency.
Rating & Feedback
Service Type
Legal Service Provider
Kamal V. Verma & Associates
,
THX – 48, Ward No. 2A
,
Adipur
,
Kutch ( Gujarat )
-
370205
,
Telephone No.+91-9426977365
Area