Kamal V. Verma & Associates have accrued significant experience and knowledge in developing the plans for legal protection processes and extrajudicial legal protection processes for its clients as well as in their administration, performance monitoring and analysis as wished by the creditors. Our core members at Kamal V. Verma & Associates have administered a noteworthy number of insolvency proceedings as certified administrators by implementing all types of insolvency procedure methods like rehabilitation, amicable settlement and bankruptcy proceedings. Our team consists of experienced attorneys, notaries and advisors, who provide our domestic and international clients with high quality consultancy and legal services. Experienced for over 25 years to support prestigious companies and individuals, we have developed an entirely client focused practice, fulfilling diversified objectives and expectations.
Our lawyers are experienced in proceedings at all stages, with a complete range of insolvency proceedings, arbitration and dispute resolution capabilities. At Kamal V. Verma & Associates, our practice includes almost every kind of litigable dispute between businesses and government, between businesses and individuals, between businesses and between individuals. Our track record of success in trying difficult commercial cases places us among the pre-eminent law firms in the country. Our Firm provides assistance to public and private companies, at all stages of expansion, from early start-ups to established, publicly traded corporations, on corporate, securities and commercial matters. Our commitment to our clients' businesses, and understanding of their needs, enables us to provide commercially focused guidance. We as a legal partner offer a comprehensive range of advice and guidance in case of any insolvency proceedings and protect our clients from various economic and social barrier. We help our clients in payment outstanding claims which is a result from contracts of employment or employment relationships, which also includes severance pay on termination of employment relationships. We extend our support in every sector of the legal scenario for our clients
Our expertise covers legal and commercial advice on matters including:
Contingency planning/ Pre Insolvency/ Distress Advisory;
Negotiations with creditors for settlements and restructuring;
Negotiations / Arrangements with creditors and members;
Corporate Debt restructuring /Bi-lateral Debt restructuring with lenders;
Techno-Economic Feasibility Studies;
Distressed financing and re-schedules;
Out-of-court restructurings and refinancing;
Corporate Restructuring based on Mergers/ Demergers/ Hive off/Take over/Acquisitions;
Financial Restructuring of Debts Reorganization through Strategic Debt Restructuring (SDR);
Identifying strategic investors;
Debt Acquisition through an Asset Reconstruction Companies/ NBFCs and devising an efficient and viable restructuring model;
Credit bidding;
Distressed debt trading;
Insolvency filing requirements in BIFR / High Court etc.;
Formal insolvency proceedings before the court;
Debt Recovery Tribunal (DRT) including those under the Securitization and Reconstruction of Financial Assets and Enforcement of Security Interest Act, 2002 (SARFEASI);
Enforcement of Security Interest;
Financial Due Diligence;
M&A in Distress;
Portfolio Reviews;
Liquidations/Winding up;
Facility, Security and Credit Support Reviews for Lenders and Borrower Groups.
Rating & Feedback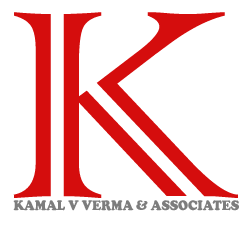 Service Type
Legal Service Provider
Kamal V. Verma & Associates
,
THX – 48, Ward No. 2A
,
Adipur
,
Kutch ( Gujarat )
-
370205
,
Telephone No.+91-9426977365
Area