We at our firm accept various challenges related to Copyright issues and deals extensively with all types of Copyright laws in the country. Our practice covers all aspect related with the copyright laws. We provide absolute assistance to our clients in case of licensing registrations, policing and enforcement of their copyrights. We at our firm also extend our help in negotiation of draft and vet copyright purchase, sale and license agreements, software licensing agreements and other related documents.
Our expert team of lawyers has a concrete technology and engineering backgrounds to their legal practices. Therefore, the firm's copyright practice is particularly well-suited to solve correlated copyright issues arising in the context of trade secrets and other aspects. Our law firm represents clients before copyright boards and the courts for copyright infringement and passing off proceedings. Our professionals have been delivering insightful advice and services to assist our clients in upholding and protecting their Copyrights throughout India and Internationally.
Our expertise includes Registration, assignment, infringement of a copyright, Software programs copyright, Drafting deeds for transfer of copyright and royalty, Registration of Copyright, Assignment of  Copyright, Infringement of  Copyright, Software Programs Copyright, Drafting Deeds for Transfer of Copyright and Royalty, etc
We offer our client the best professional guidance when it comes to copyright protection and safeguarding their interest. We have built a huge store of records and case studies on this matter for various guidance and our team has developed the best knowledge and gathered the unlimited experience through various subjects, so we can able to commit our client to deal with every situations.
We make it sure that our client gets the proper judgment and protection at any level. With years of experience and association in various departments we are working for the betterment of our client when it comes to their protections and safeguarding.
Are you looking for Top Copyright Lawyers Ahmadabad, One of the top Copyright Advocates & Legal Advisors Firm in India, Gujarat, Nearby Kandla Port Just Contact Us. !!!
Rating & Feedback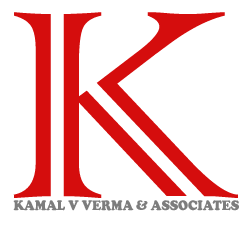 Service Type
Legal Service Provider
Kamal V. Verma & Associates
,
THX – 48, Ward No. 2A
,
Adipur
,
Kutch ( Gujarat )
-
370205
,
Telephone No.+91-9426977365
Area