Our firm has a dynamic and multidisciplinary reputation in securing the best outcome for our clients, pertaining  to maritime disputes. Our Firm has successfully dealt with a wide number of cases related to Admiralty & Maritime Law. Our experienced lawyers deal on the following concerns:
Rules and regulations concerning  operating in Indian Territorial Waters, viz. Arrest, bail and Sale of vessels
Insurance claims
P & I Clubs, International Marine Underwriters, Ship owners & Charterers.
Giving proper advice and apt solutions on issues like non-payment of wages, work conditions issues, etc.
Safeguarding the interest of Indian and foreign nationals on ships
Helping the concern authority to draft every legal letter and agreements also including charter party
Drafting every bare boat agreements
Making appearance and representation on behalf of the clients in Arbitrations, to resolve the dispute in a manner it is decided referring to the Arbitrator/ Arbitral Tribunal.
Making claims on behalf of the suppliers, example, agreements related to the supply of food, water and other essential commodities and resolve any dispute related to this.
Claims for charges and recovery of made by Port authorities customs and Port Limits.
Every documentation related to mortgage and financing of ships.
Handling every single aspect related to incorporations of offshore companies
Resolving issues like pollution caused by Marines
Every Maritime laws are dealt by experienced minds in the firm, including Admiralty and vice admiralty.
The firm has established itself as a reputed and trusted Legal firm for its invaluable advice and inputs on subject matters like Admiralty & Maritime Law. The firm has a ling and uncountable number of satisfied clientele list. It is the best place for someone looking for a reliable Shipping / Maritime Law firm/ P & I Correspondent / Claims Correspondent in and around Gujarat or Shipping Attorney in India. Or any looking for advice related to Maritime Law across major ports in India, want to hire trusted and Professional lawyers for shipping in Indian ports, Kamal V. Verma is the right place for all solutions.
Anyone can avail our expertise on handling legal matters for the below mentioned ports in India (West Coast of India)
Port of Kandla (Kutch ) which has been renamed as DEENDAYAL PORT TRUST, KANDLA.
Mundra Port (Kutch )
Tuna Port (Kutch )
Navlakhi Port
All the Minor ports of Gujarat.
Ports of Mumbai and JNPT (Jawaharlal Nehru Port Trust).
and Bhavnagar Port, Mandvi Port, Nava Sheva Port, Porbandar Port, Port Okha, Sikka Port, Veraval Port, Haldia Port, Gandhinagar Ports.
The Kamal V Verma Law Firm Renowned in (Adipur) Gujarat by its Name and Popular as Top Shipping Law Firms. You can find us by Search in Google as - Shipping Leading Law Firm in Adipur Gujarat - Best Shipping Lawyers in Gujarat - Shipping Advocates in Ahmedabad, Gandhidham - Best Shipping Lawyers in India for Major Ports - Best Maritime Law Firms in India Gujarat ( Gandhidham ) - Marine Law Firms - Admiralty and Maritime Law firm.
Looking For Shipping Law Firms in India Port Kandla Gujarat , Top Shipping Lawyers Attorneys in India, Maritime Law firm India For All Major Ports Legal Issues, Shipping and Admiralty Law Firms in Ahmedabad, Marine Lawyers for Shipping in INDIAN PORTS, Kandla , Mumbai and Other Ports. if Yes. Please Contact Us.
Rating & Feedback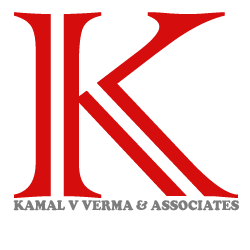 Service Type
Legal Service Provider
Kamal V. Verma & Associates
,
THX – 48, Ward No. 2A
,
Adipur
,
District – Kutch
-
370205 Gujarat (India)
,
Telephone No.+91-9426977365
Area
Description
Popular as Best Shipping Law Firm/Top Maritime Law Firms/ Best Shipping Lawyers/Marine law Firms/Admiralty and Maritime Law Firm/International Maritime Lawyers in India (Kandla Port).